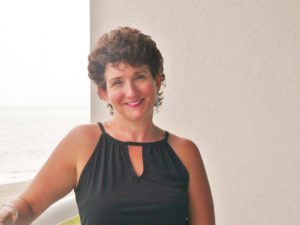 Hello!   Welcome to my blog.    I'm Jen, the author of My Healthy Homemade Life and I'm so glad you stopped by!   Let me tell you a little about myself and the blog.
I am wife to Terry and mom to my four children, Derik, Julianne, Ryan & Katelyn.  After my husband was diagnosed with severe ulcerative colitis several years ago, I became passionate about improving the health of my family through whole, plant based food and reducing their exposure to environmental toxins.
My passion for health and wellness has led me in so many unexpected directions, all of which I'll be sharing on the blog.  You'll find everything from my family's favorite healthy recipes, natural remedies,  beauty recipes, gardening tips and so much more.    I hope you'll join me as I share with you my adventures in pursuing health and wellness.
You can read more about how and why we we got started on our health journey here and here.
Jen