Enjoy this post? Share & Like
"It's the most wonderful time of the year . . . .  " 
  I do love this time of year from Thanksgiving to New Years!  We spend lots of time with friends and family, my home is buzzing with excitement and there's always plenty of wonderful things to eat . . . . and eat. . . . . and eat!    Can you relate?  
As joyful and exciting as this time of year can be, it can also be a very difficult time of year to stay on track with your health goals.   It's so easy to get off a normal healthy eating plan and dive into those delicious comfort foods and sweet treats.  Our daily walk or workout takes a sideline and we start to feel stressed with all we need to get done before Christmas.    Believe me, I know all about it!  
Today on the blog, I'm excited to have Dawn Karwoski from the blog, Our Food Fix, with us!   Just in time for the holidays, she's sharing her tips for How to Stay on Track During the Holidays.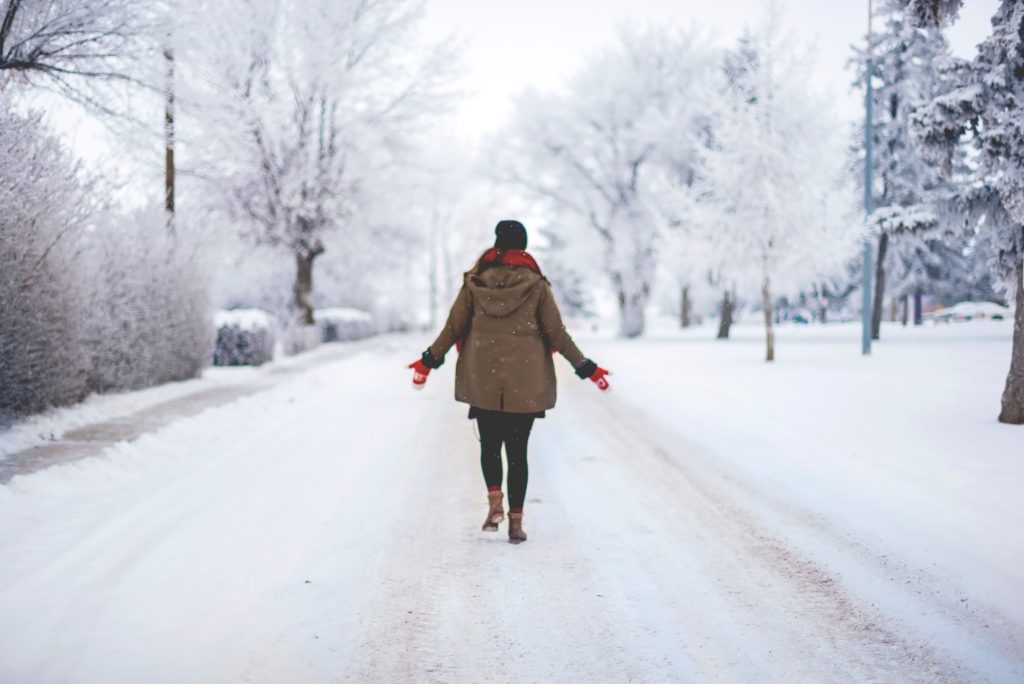 How to Stay on Track During the Holidays
The holidays are the most wonderful time of the year. Yet they can also be the most dangerous for your health. Many of us, myself included, indulge over the holidays. This is a slippery slope though, and can lead to binging, foregoing workouts, and poor eating habits. Thankfully it doesn't have to, as long as you follow a few precautions.
Make Time For You
Personal well being is most important during stressful times. Especially for women, we tend to overcommit, take care of everyone else but ourselves, and ignore our mental and physical signals. Now is not the time to succumb to these defaults. If you do, you will end up in a downward spiral.
You may know this spiral. You cut back on sleep and fitness to fit it all in, eat in a rush, binge on sugar, and eat convenience foods. Your body screams for you to slow down. But you push through, and after too long, an illness sets in.
If nothing else, make sure and get extra sleep to combat some of the sacrifices. Obviously things happen and your regular routine may not be feasible, but don't give it on everything.
To make time for yourself, consider a few of these suggestions when things get tough:
Schedule breaks. Set a timer to force yourself to get up and out during stressful days. Ideally you would do this every couple of hours, or least a few times a day.

Go to bed 30 minutes earlier that you think you can. 30 minutes will have little impact on your to-do's, but means a lot for your body's recovery during sleep.

Commit to a wellness moment. Take 15 minutes when you wake or before you go to bed to do something you enjoy. This could be reading a magazine, sitting outside with your coffee, or catching up with a friend.
Fit in Fitness
I am not going to tell you that you need to workout every day this time of year. But don't give it up completely. Instead, reduce the amount and length of your workouts.
There are tons of workouts you can easily do from home as well, and they have just as many benefits as formal gym workouts.
Some examples of quick workouts you can do at home include:
HIIT, or high intensity cardio. For many of us, you likely don't need extend HIT anyways. And a quick 15 minute burn can keep your metabolism revving all day.

Yoga or Pilates. Spending time stretching can have a profound impact on how your body feels.
Manage Stress
I know, I know. This sounds like an impossible task. I promise you it is 100% feasible, but it requires some effort.
Effort in that you need to work on managing stress. It cannot be avoided completely, but we can change how we react once stress presents itself. Panicking, getting overwhelmed, or not addressing the issue is dangerous.
Which his why learning to pinpoint when stress is coming, and how you properly react to it is key. Stress does come in multiple forms, so we have to train our mind and body to recognize when it is setting in.
Stress Signals
Increased heart beat

Restlessness and trouble falling asleep

Hormonal changes

Change in appetite and food cravings

Racing mind

Anxiety or depression

Feeling overwhelmed
Stress Response
When you are feeling any of the above triggers coming on, use some of these techniques to calm yourself down. Practice does make perfect, so the more often you work on combating stress, the better you will become at recognizing and treating it.
Take a break/walk away from the stressful situation

Deep breathing

Meditation

Exercise, especially Yoga

Extra relaxation and sleep

Focus on eating real foods, especially fresh fruit and vegetables

Know your limitations, as outlined below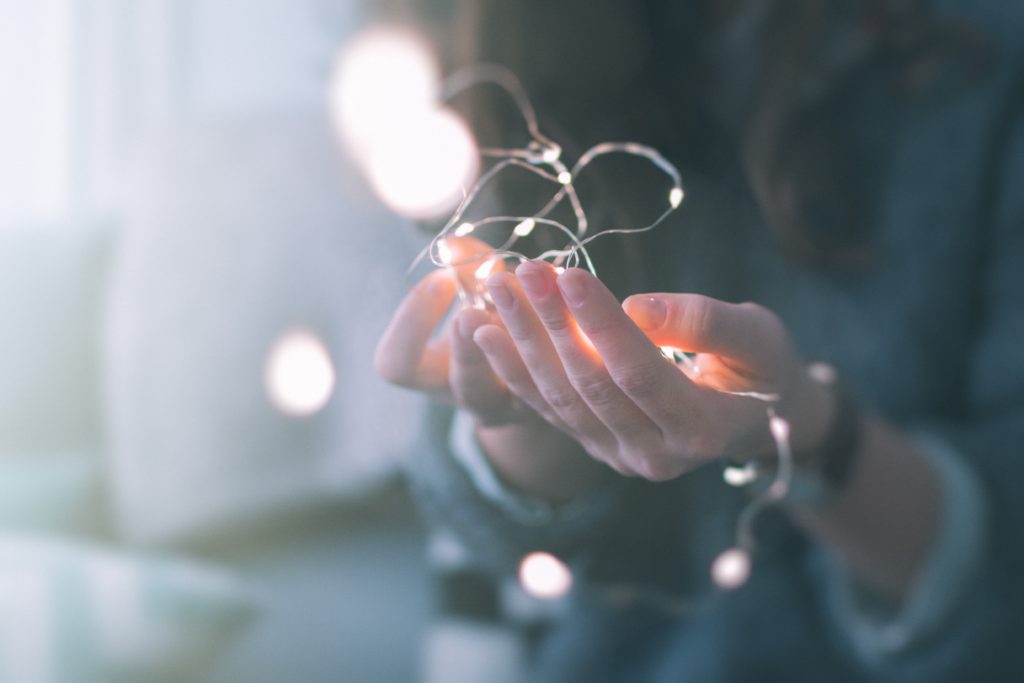 Be Prepared
Keeping up with your real foods lifestyle during the holidays is really tough. Trust me, I struggle with it ever year too. To avoid those temptations, there are a few precautions you can take to ensure you stay on track.
Plan Your Meals
Planning meals in advance is essential to a real food lifestyle on most days, but is especially the case during a busy holiday season. And when you are often eating outside the home.
Make sure you have prepared foods available at all times. This means spending a couple hours a week meal prepping, or practice my favorite prep, bulk and batch cooking.
Not familiar or comfortable with meal planning? Check out our free resources.
Eat Before You Go
Another way to make sure you stay away from that sweets table is to actually eat your meal at home before you depart.
Filling up on healthy foods, that you know are safe for you and provide you the nutrients you need, is a great way to avoid potential hazards.
Pack Snacks
If you don't have the opportunity, or feel comfortable, eating before you go, try packing yourself snacks instead. Simple things like fresh vegetable sticks, dried fruit, raw nuts, and jerky are all great grab and go snacks.
And if you have a sweet tooth (my weakness) prepare a little healthy snack to bring with you. Fat bombs, truffles, cookies, cashew cheesecake, or anything that fits your personal needs will work great.
Know Your Limitations
Last and certainty not least, it is really important to know and accept your limitations.
This goes back to managing stress as well. You don't want to overcommit yourself and wear yourself down. Or put yourself in a situation that you become so stressed that you let sleep and healthy foods go by the wayside.
Also keep in mind your individual needs and restrictions. Do you have a gluten allergy? Does sugar make you feel ill? Think about the consequences of indulging in one little  "cheat" while at a party. The 5 minutes of perceived joy may not be worth the sacrifice.
My single most important piece of advice relating to how to stay on track during the holidays is this – learn to say no. Say no to things that you make you unwell, and that will not improve your health. They are not worth it.
What methods do you use to stay on track during the holidays? Let us know in the comments below!
Learn More About the Author
Dawn Karwoski runs the health-centric blog, Our Food Fix, along with her husband Garett. Both obsessed with all things food, they share Paleo & mostly healthy recipes, wellness resources, and planning & efficiency tips. Dawn is a meeting/event planner by day, and blogs in the evenings to satisfy her love of writing and education. She avidly studies nutrition and wellness, and aims to inspire everyone to live a happier healthier life.