Enjoy this post? Share & Like
Welcome to week 2 of our Spring Foraging series!    Last week I introduced you to some wild edibles I found in my own backyard.
Today we're going to dig a little deeper and focus on one of those plants I found and how I've been using it.  Today's post is all about cleavers (Galium aparine,) also known as goosegrass or sticky Willy.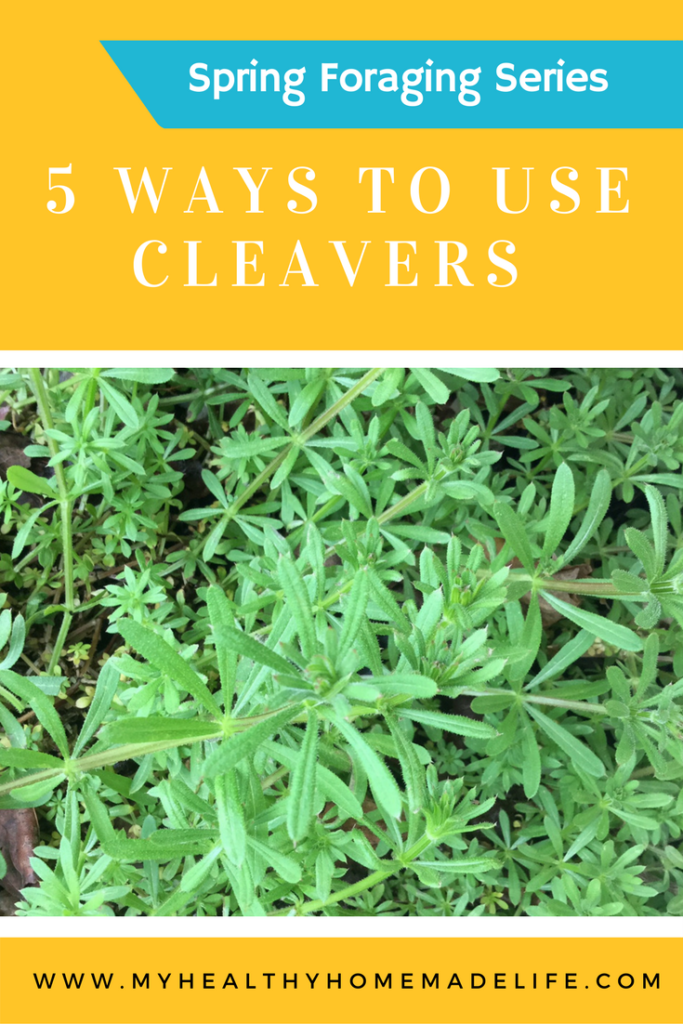 Does a picture of cleavers remind you of any plants you've seen before?   Cleavers grows pretty much everywhere.  It's a plant I've seen around my whole life but never knew how useful it was until recently.
What stands out most to me about cleavers is how sticky and clingy it is–it tends to cling to neighboring plants or it will attach itself to a fence and grow vertically. Cleavers tend to grow in open fields, thickets, woods, and on shores where there are other plants to cleave to.
Cleavers is an abundant plant, easy to find and identify, and cheap to purchase which makes it a great plant to get to know!
Cleavers as a Spring Tonic
In 1652, Nicholas Culpepper wrote this of cleavers: "It is a good remedy in the Spring, eaten (being first chopped small, and boiled well) in water-gruel, to cleanse the blood, and strengthen the liver, thereby to keep the body in health, and fitting it for that change of season that is coming."
Cleavers is known as being a traditional spring tonic for a couple of reasons.   First, cleavers is what herbalists refer to as an alterative.  Alteratives are herbs that gradually restore the proper function of the body and increase health and vitality. They move us toward better health.
One of the ways that alteratives can work is by improving the body's ability to eliminate waste through the kidneys, liver, lungs, or skin.    Cleavers does this through the kidneys–it is a diuretic (it facilitates or increases urination.)
Another reason cleavers is a great spring tonic is because it helps to improve lymphatic flow, which is important for a healthy immune system.  After a long, cold winter, fresh spring cleavers is just the thing to get the lymph moving and eliminating waste and toxins from the body.
Cleavers is a gentle mover that is generally safe for most people and gentle enough to use frequently. When using cleavers (especially as food,) you will find the tips produced in early spring before it flowers are more tender and palatable.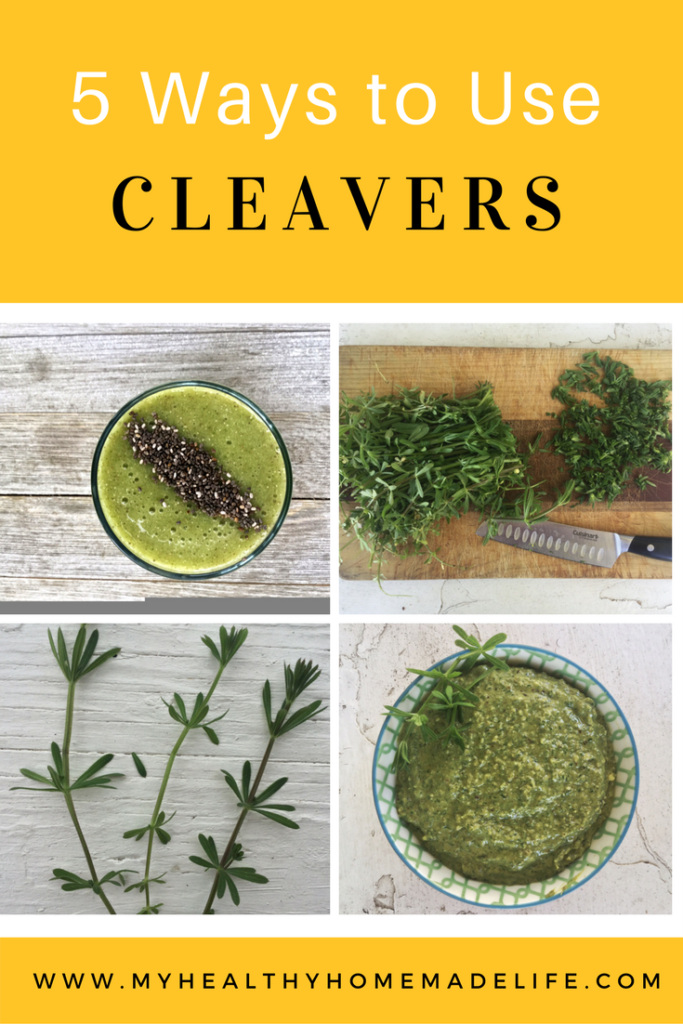 5 Ways To Use Cleavers
As a Potherb
You can add cleavers to any of your cooked dishes, just as you might add some chopped fresh basil or oregano.  I've experimented with this a bit, adding it to my soups and grain dishes.  Although cleavers has a bit of a "green" taste when eaten raw, it mellows nicely when added to cooked dishes.
I added 1/2 cup of minced cleavers to a big pot of soup and it was delicious!    I've also added it to a pot of brown rice as it was cooking.  It was an easy and delicious way to incorporate this herb into a meal.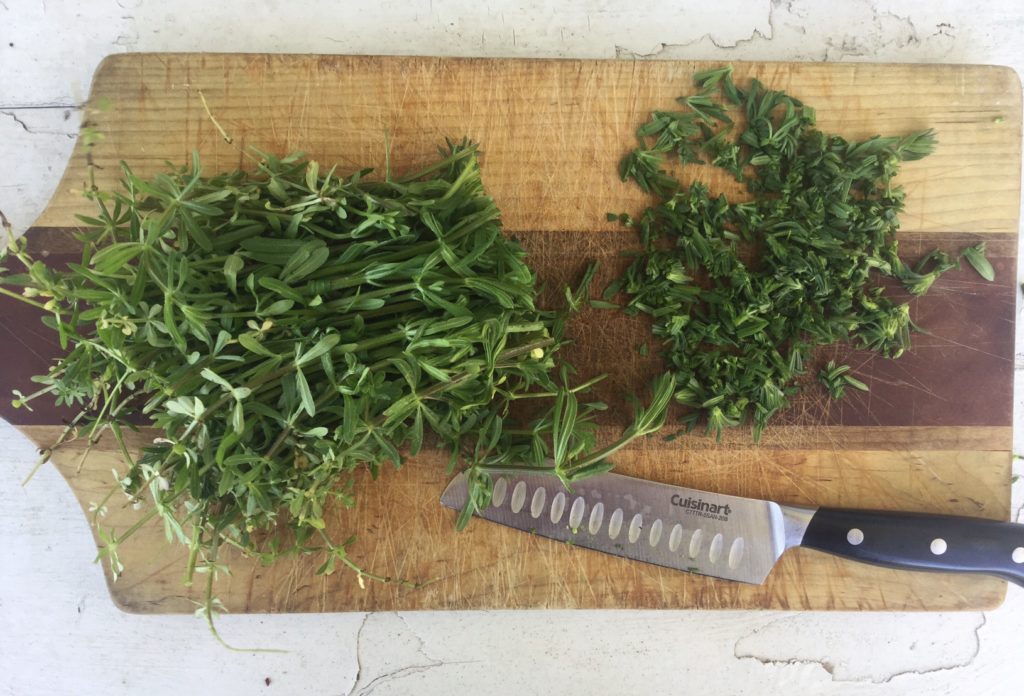 In Smoothies
Adding cleavers to your smoothies is another easy way to start incorporating this herb into your diet.
Cleavers has a mild taste so it was an easy addition to a couple of my green smoothies this week.   Here's one of my favorites: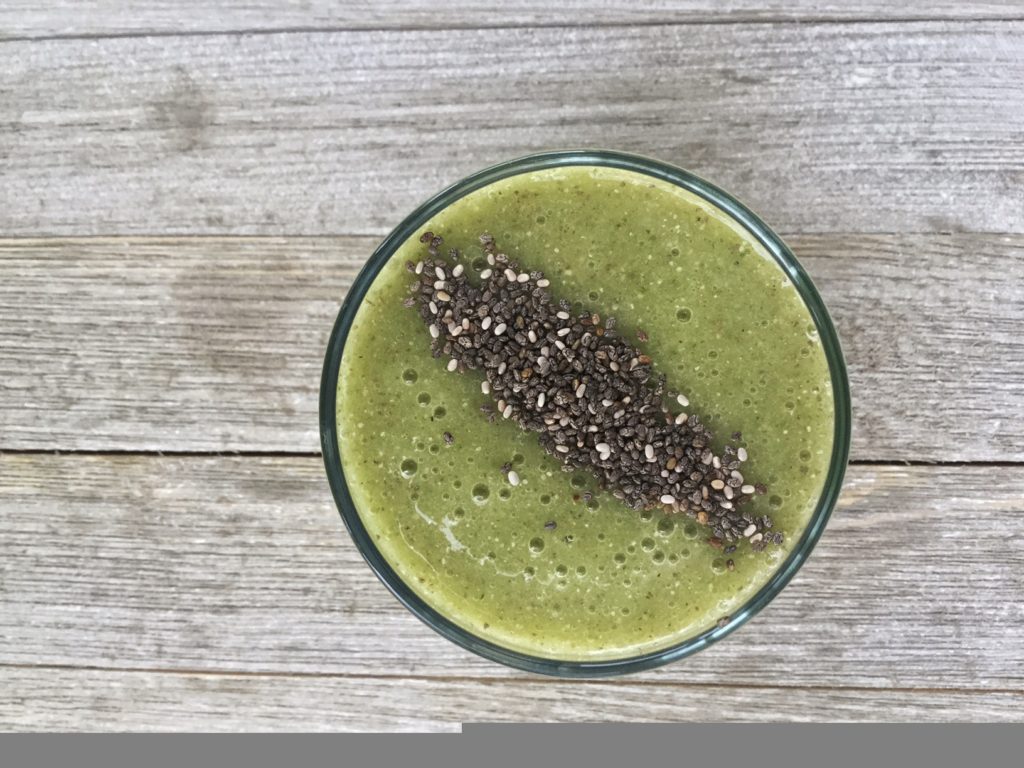 Tropical Green Smoothie with Cleavers
Ingredients:
2 cups water
1 cup cleavers (stems and leaves)
1/2 cup pineapple chunks
1/2 cup diced ripe mango
1/2 frozen banana
1 tbsp chia seeds
Instructions: 
Blend in a blender until smooth. Serve immediately.
Cleavers Vinegar
I love making herbal vinegar so I had to prepare some with fresh cleavers!   Cleavers vinegar is easy to prepare and has many wonderful benefits!  I also added some fresh dandelion leaves to my vinegar.
If you make your own homemade salad dressings, simply substitute the cleavers vinegar for the lemon juice or vinegar in the recipe.
For more ways to use Cleavers vinegar, check out this post on making herbal vinegar.
You Will Need:
a glass jar with plastic lid

1 part fresh cleavers (stems and leaves) loosely packed

2 parts raw apple cider vinegar — I recommend this brand.
Instructions: 
Wash and prepare the herbs.

Place herbs in a clean glass jar with a plastic lid and store in a cool, dark place for 4-6 weeks.

After 4-6 weeks, strain the herbs from your vinegar and transfer your vinegar to a clean bottle.  Don't forget to label and date your herbal vinegar.  Your herbal vinegar will keep for up to a year.
Cleavers Tea Infusion
Many herbalists feel that cleavers is best infused into cold (or room temperature) water. This is not to say that preparing cleavers as a hot tea wouldn't be beneficial, but that the cold infusion would perhaps be more beneficial.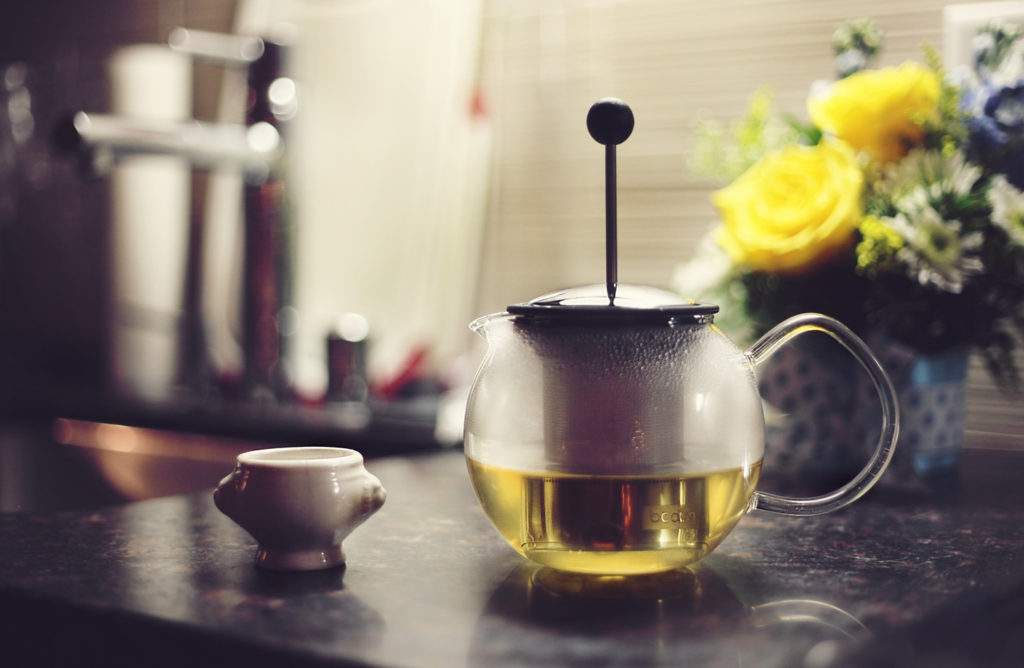 Cleavers Cold Tea Infusion
Ingredients: 
3-6 grams chopped fresh cleavers herb

1 cup room temperature water
Directions: 
Place your finely chopped herb in a teapot or glass canning jar and cover with water.

Allow to sit on the counter for 8-12 hours.   Strain, sweeten as desired and enjoy!
*******************************************************************************************************
Cleavers Hot Tea Infusion
Ingredients: 
3-6 grams chopped fresh cleavers herb

1 cup boiling water
Directions: 
Place your finely chopped herb in a teapot, cover with boiling water and allow to infuse for 15 minutes.

Strain, sweeten as desired and enjoy!
Cleavers Pesto
Cleavers makes a surprisingly delicious pesto!  I made a big batch and froze part of it. Simply substitute the cleavers for the basil in your favorite pesto recipe or use my favorite recipe below.
Ingredients: 
2 cups fresh cleavers (stems and leaves,) packed

2 large garlic cloves

1/4 -1/2 cup olive oil (this depends on how you'll be using it.  I use less olive oil if using it as a spread)

1/8 cup nutritional yeast (new to nutritional yeast?  You can read more about it here.)
Instructions: 
In a food processor, process the cleavers, garlic, nuts, nutritional yeast and sea salt until coarsely chopped. Add olive oil and pulse until smooth.
Serve immediately or store in a sealed container or glass jar in the refrigerator.
If freezing, freeze individual portions in an ice cube tray until firm, then transfer to a plastic ziploc bag or freeze larger portions in a half pint glass jar with lid.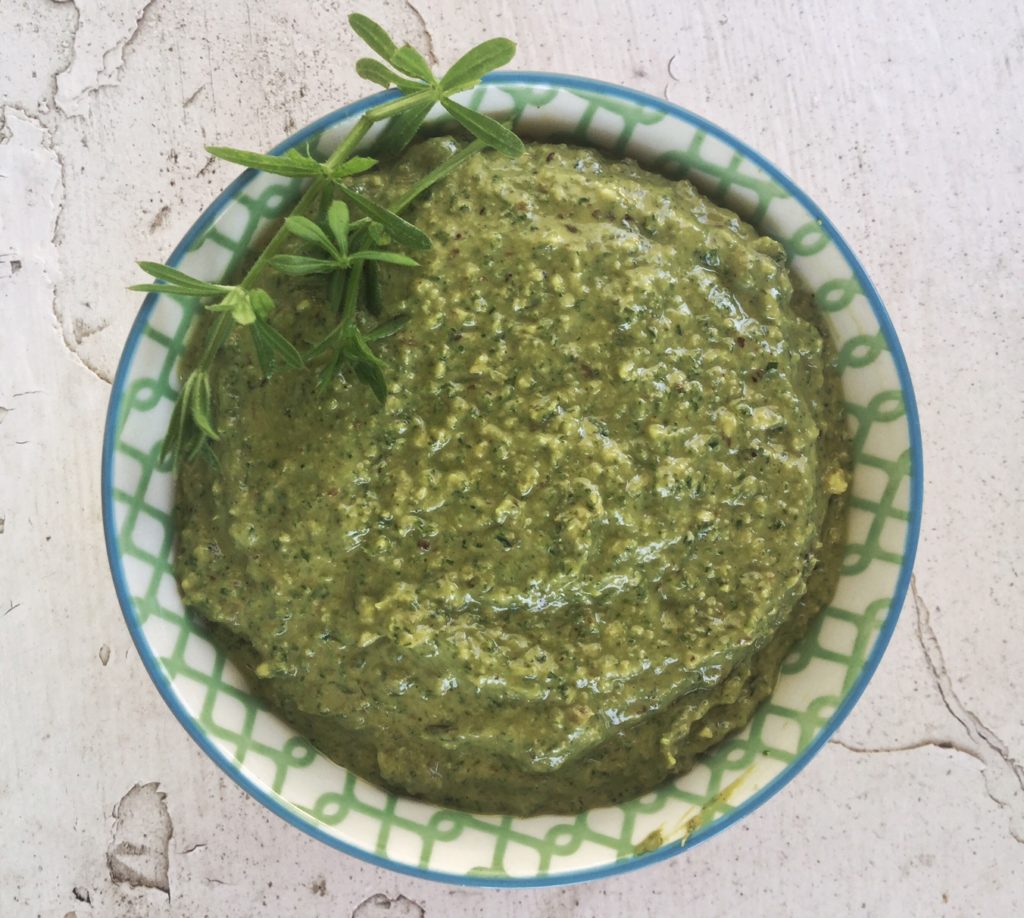 Cleavers Juice
Cleavers would also be a nice addition to one of your fresh juice recipes.  It does not product a lot of juice on it's own, unless you have huge amounts of it.
You could also "juice" or puree your cleavers in the blender and freeze in ice cube trays for later use in soups or smoothies.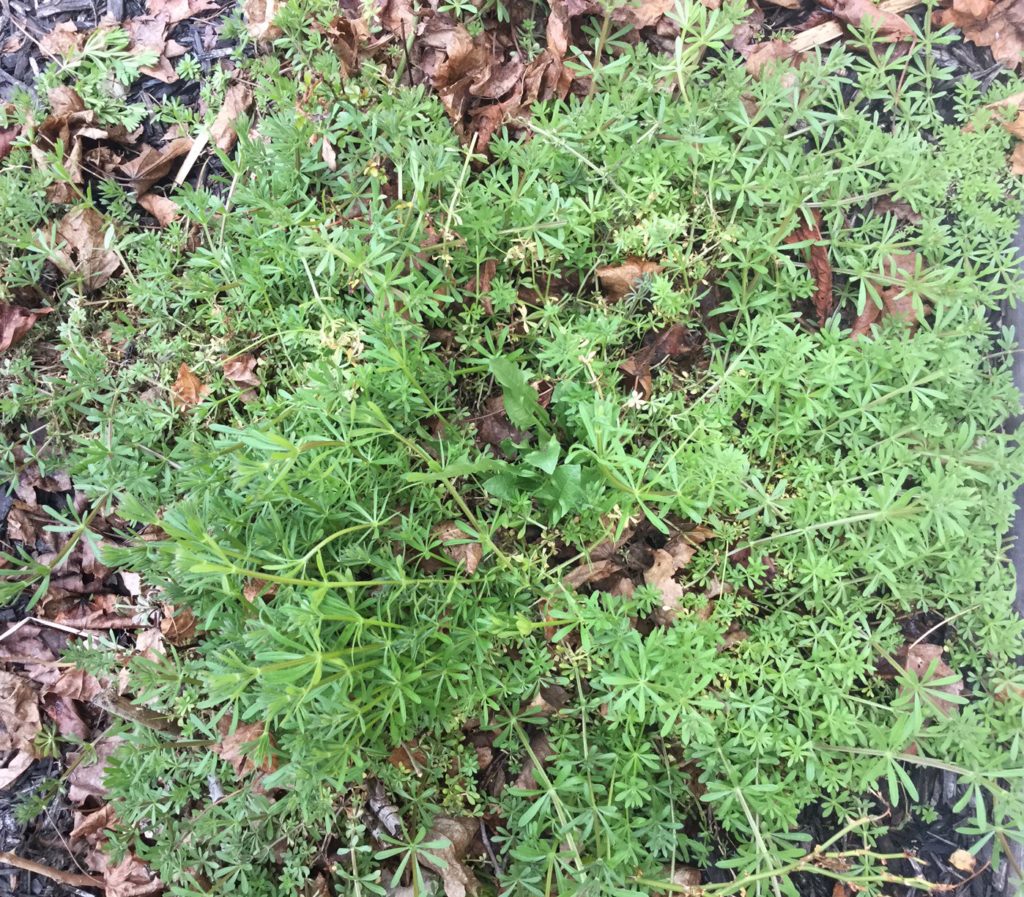 To download all the recipes from today's post,
Plus, a BONUS RECIPE,
Stayed tuned next week for Part 3 of our Spring Foraging Series where I'll be sharing some useful ways for using dandelion.
Let me know:   Have you ever tried cleavers?   What is your favorite way to use this wild edible?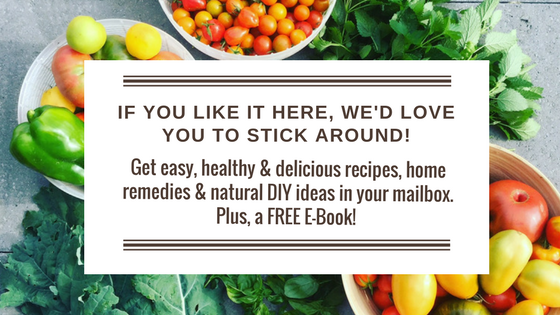 References:
Encyclopedia of Herbal Medicine by Andrew Chevallier, FNIMH
Natural Herbal Living Magazine.  March 2017.
The Project Gutenberg Ebook of The Complete Herbal by Nicolas Culpeper
 This site is for educational purposes only. It does not provide medical advice. Information found on  myhealthyhomemadelife.com  is meant to motivate you to make your own health care and dietary decisions based upon your own research and in partnership with your health care provider.
My Healthy Homemade Life is a participant in the Amazon Services LLC Associates Program, an affiliate advertising program designed to provide a means for sites to earn advertising fees by advertising and linking to Amazon.com.