With Christmas just around the corner, hopefully all your gifts are made or purchased and ready to go!   As much as I try each year, there are still a few DIY gifts I'm working on in the days prior to Christmas (and this year is no exception!)  Then, of course, there are those times, when I've just finished everything for a gift basket but I feel like I should add ONE MORE thing to it.
In case you're like me or are in need of an "unexpected" last minute gift, I thought I'd share what I'm doing this year for those quick, last minute gifts.
DIY Homemade Elderberry Cold & Flu Syrup Kit
I did this last year for my sister and plan to do it again this year for my neighbor. Providing you have all the ingredients, this is really quick to put together.   It makes a nice little gift for someone who may not know where to find elderberries or who is interested in making their own natural medicine. A kit makes it so easy!
You can create a basic kit with all the dry ingredients or you can get fancy and also include the fresh ginger root and a jar of honey with your gift.
Print off a recipe card of instructions, and you have a wonderful little gift!
For complete instructions on making homemade Elderberry Cold & Flu Syrup, you can go here.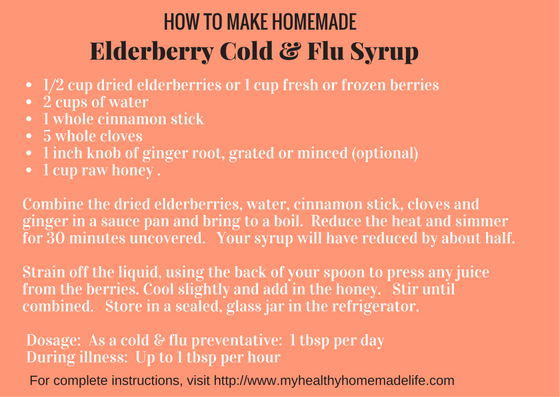 Download the PDF:  How to Make Elderberry Syrup Instruction Card.   Follow this link and then click on the image to download or print.  You can change the size of your instruction card in the printer settings right before you print.  I used a 4 X 6 paper size for my instruction card.
Herb or Vegetable Seeds
If you saved some of your own seeds this year,  this makes a wonderful addition to a gift basket for a gardener or herb lover.  I saved plenty of seeds this year, so I had enough to share.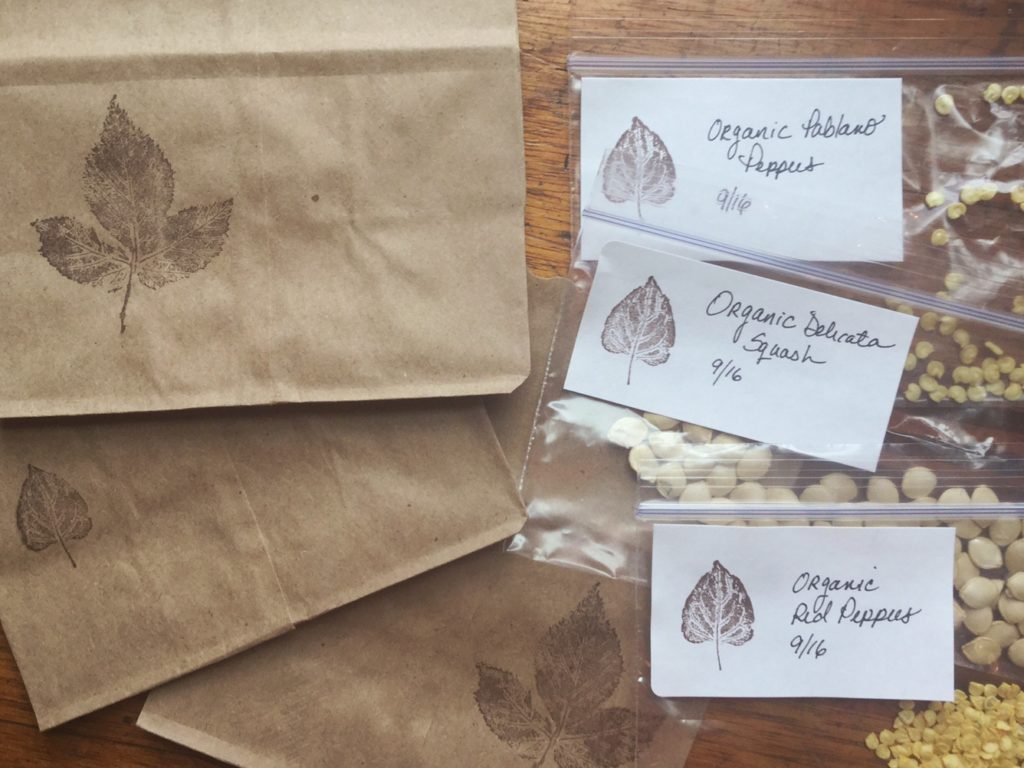 Homemade Loose Tea Blends
I have lots of tea lovers in my life and if you do too, tea makes a great gift.  As a tea lover myself, I love trying new tea blends.
Many people haven't tried anything beyond the store-bought tea in tea bags.  If your gift recipient has never prepared loose tea, I'd recommend picking up a tea infuser like this one to include with your gift (you can usually find one in a health food store.)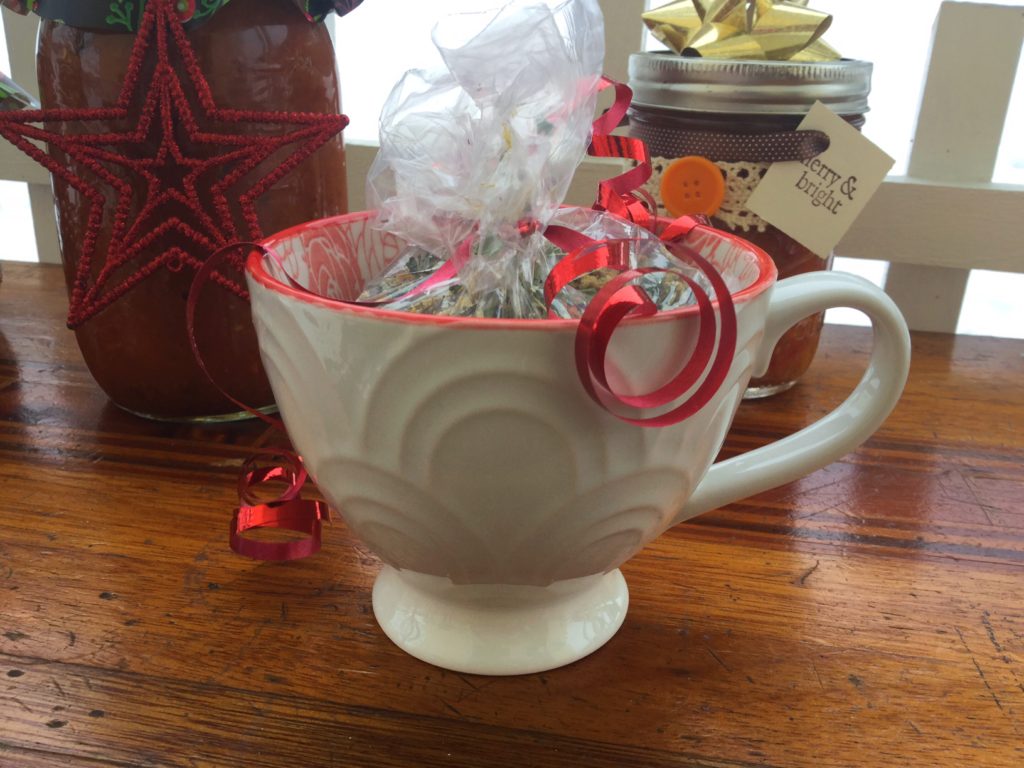 Homemade Preserves
Did you do any canning this past summer or fall?   Homemade preserves make wonderful gifts.   Homemade tomato sauce, salsa, jams, jelly, applesauce, apple butter or anything that might be a little unique are all fun gifts.
This year I have some Husk Cherry Jam, Jalapeno Jam, Roasted Garlic & Tomato Marinara Sauce and a spicy salsa to share. I had also picked up some unusual jam flavors at a craft fair over the summer: Figgy Lemon Preserves with Thyme Honey & Raspberry Blueberry Jam with Lime. Delish!   These would make a nice gift!   (I'm making a note to myself that this coming summer I want to experiment a bit more with my jam recipes for NEXT year's gifts.  I was so inspired by these usual jam flavors!)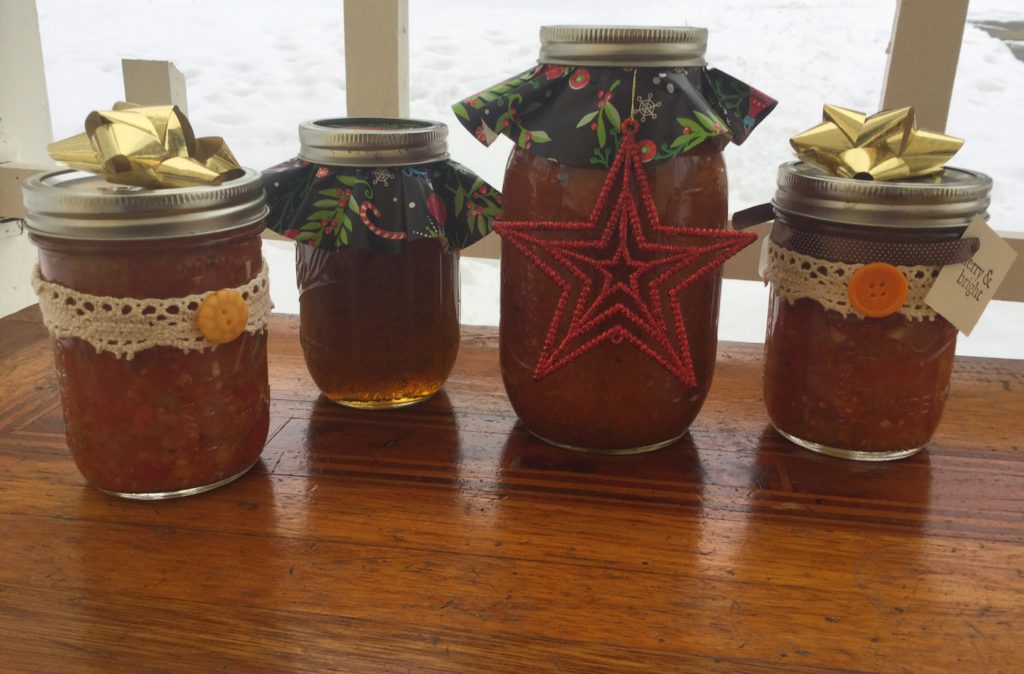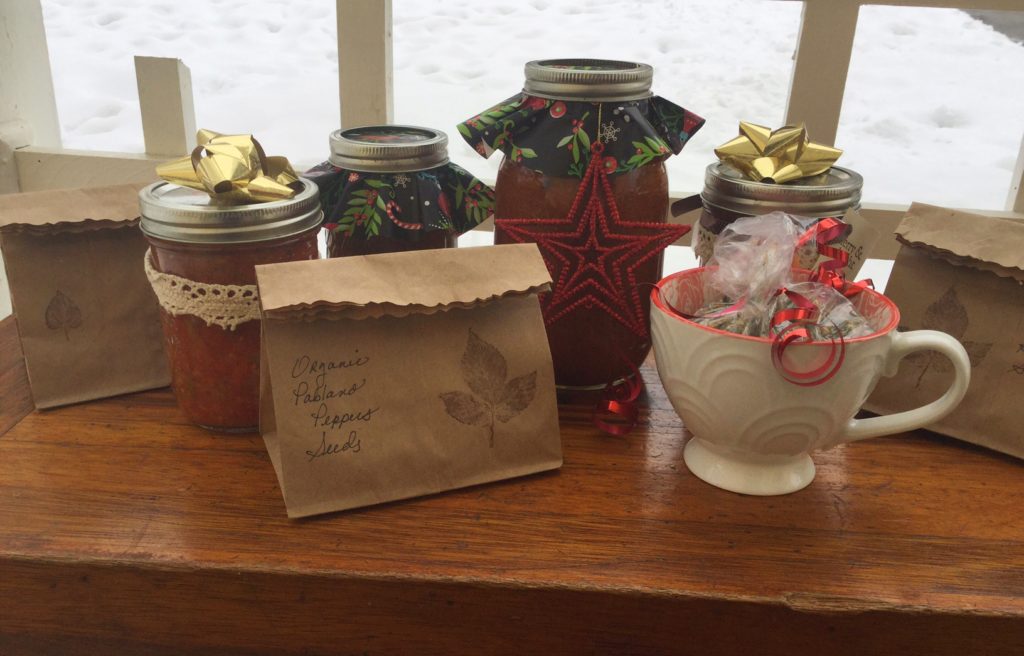 So that's it for my last minute gifts!  I'm just about done and then I'm going to relax a bit and enjoy the few days I have before Christmas.
Don't forget, there's still time to make some of the gifts I shared with you last month.  Any one of these projects would be a great last minute gift idea, all ready in about 30 minutes.
Wishing you all a very Merry Christmas & Happy New Year, friends !
—Jen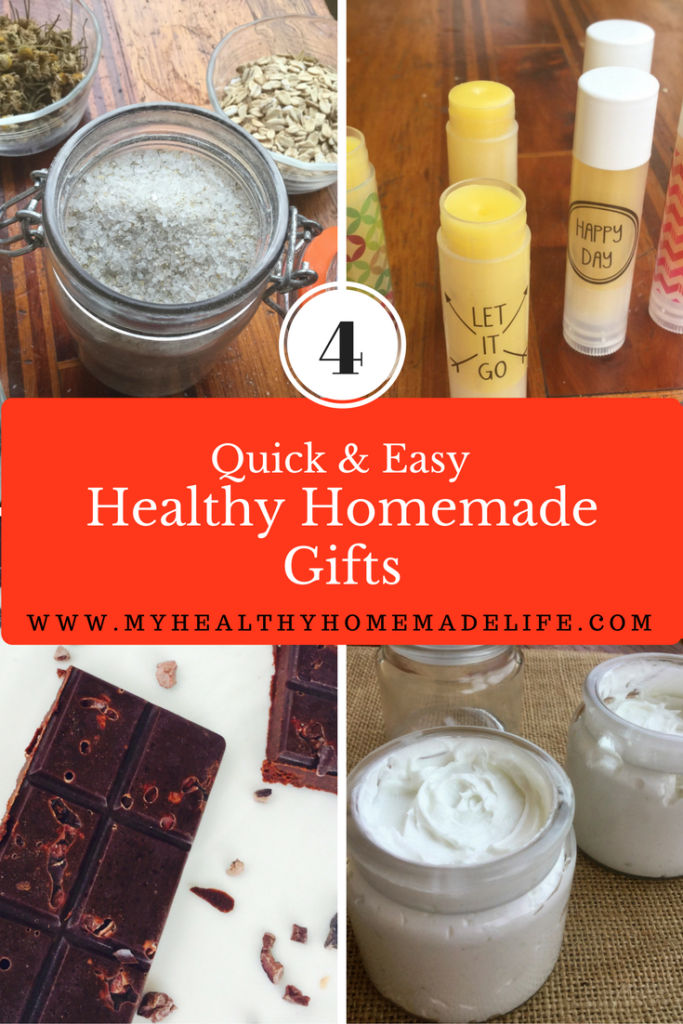 Are you looking for more gift ideas?   You might enjoy these posts: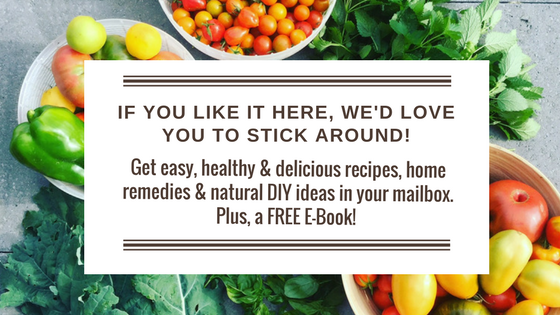 Subscribe Here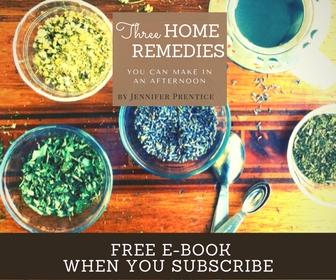 My Healthy Homemade Life is a participant in the Amazon Services LLC Associates Program, an affiliate advertising program designed to provide a means for sites to earn advertising fees by advertising and linking to Amazon.com.