Enjoy this post? Share & Like
Today I'm excited to share with you a new FREE Health Challenge here on the blog!   If you'd love a little daily motivation and encouragement to get healthier,  you're going to love this challenge!
I've put together some of my favorite tips, recipes and resources into a "7 Days to Better Health" Challenge.
What better way to stay motivated and get healthy than to challenge yourself every day!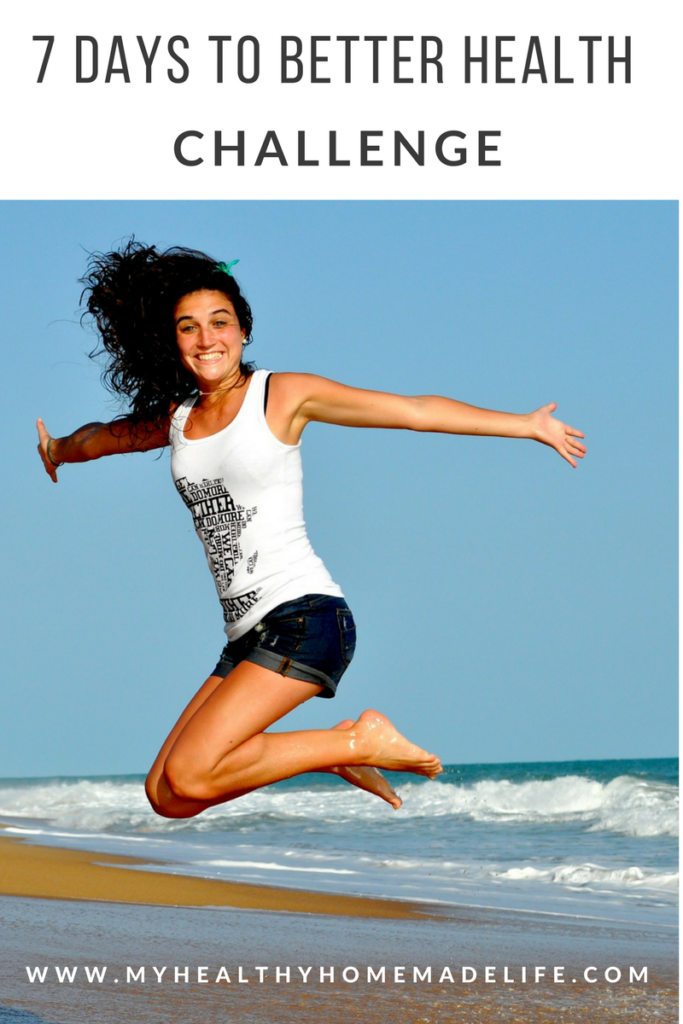 How Does the Challenge Work?
Simply sign up for the challenge and for the next 7 days, you'll receive a daily health challenge in your inbox.  Each daily challenge can have a profound effect on your health when incorporated into your daily life.
I'd encourage you to tackle one challenge per day.  You can choose to do the challenge the day you receive it or save it for the next day so you can prepare.
At the end of the challenge, I'll send you a free download of tips and resources for continuing your journey toward better health.   You'll learn how to take each of these challenges and turn them into daily habits.
What Can I Expect in the Daily Emails?
Along with the challenge of the day, you'll receive tips, links, resources and recipes to help you meet the challenge.  I've also included a Bonus Challenge for those of you who'd like a bigger challenge!
How Much Does it Cost?
It's absolutely free!
Do I Have To Start the Challenge Immediately?
No, you don't.   Once you sign up, you'll begin receiving the challenges on the following day.  Simply save the emails until you're ready to do the challenge or sign up when you're ready to begin.
How Do I Sign Up for the Challenge?
You can sign up by clicking on the image below or by clicking here.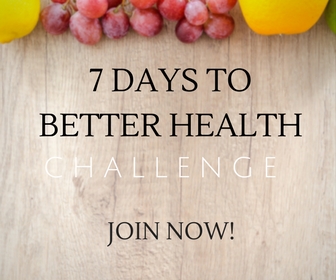 I hope you'll join me on this 7 Days to Better Health Challenge!