Looking for a natural alternative to treat scratches, wounds, bruises, skin irritations, burns and more?   Today's recipe is an all-purpose healing salve with calendula, chamomile and St. John's wort.   
This combination makes a wonderfully soothing and healing salve that's naturally anti-inflammatory, antimicrobial and antifungal.   It's a staple in my medicine cabinet!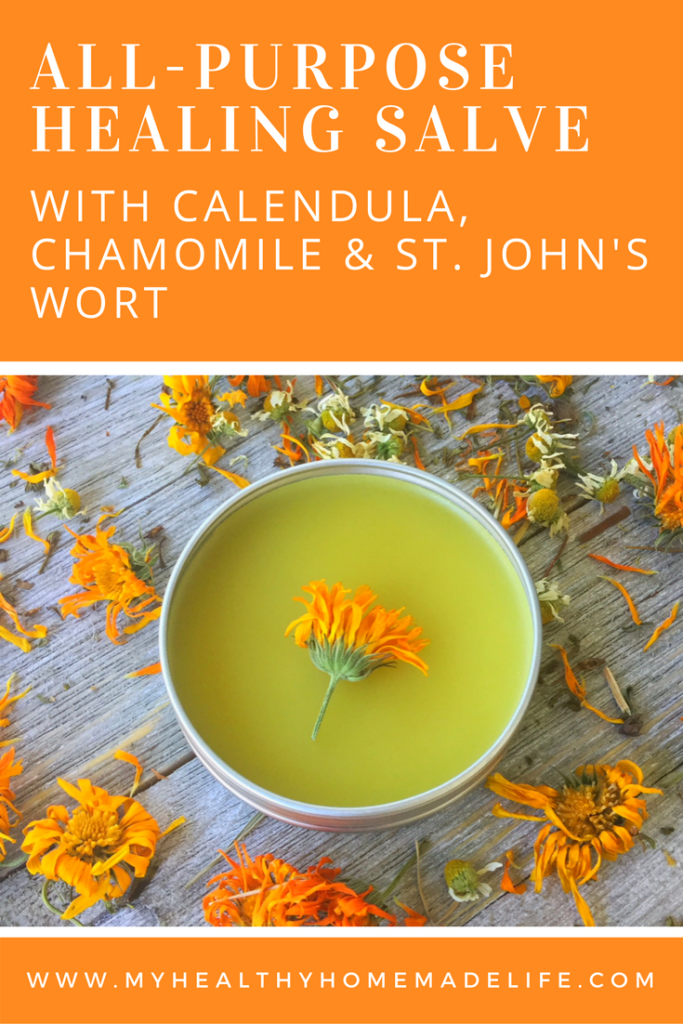 As I was collecting my calendula seeds this past week, I was reminded of how much I enjoy growing this herb.    Even a small handful of seeds thrown in a corner of your garden will yield you a summer (and fall) full of cheerful yellow and orange blooms.
 If you harvest the blooms, your gorgeous flower show will continue until the first killing frost and you will have plenty of dried blooms to use over the winter in all sorts of wonderful ways, such as salve-making.  (More calendula recipes coming this fall and winter!)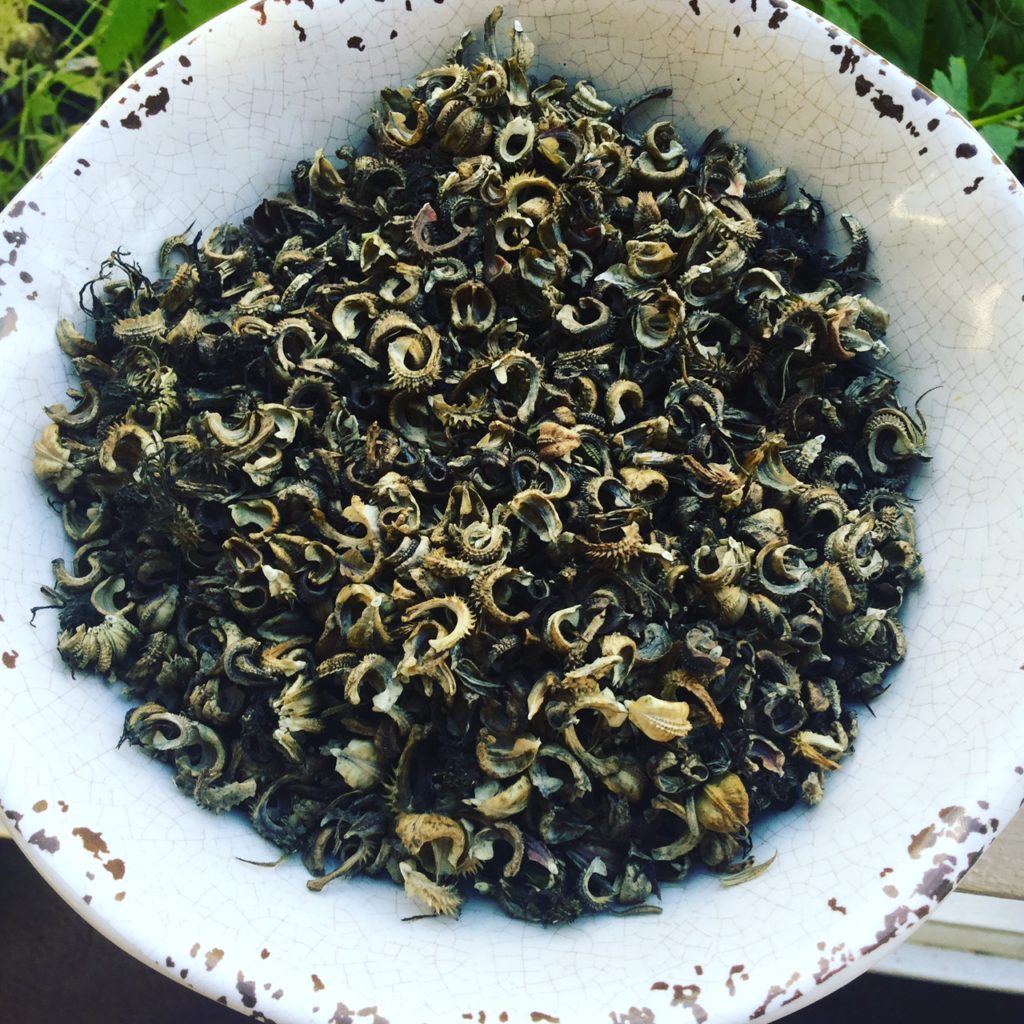 Calendula for the Skin
If you've ever touched a calendula flower, you might remember a sticky residue left behind on your fingers.  This is actually a resin that makes for very good medicine making.
Calendula is probably most well-known for being a premier herb for any kind of skin issue.   Extremely healing and soothing, it is anti-inflammatory (reduces redness and swelling,) anti-microbial (it prevents infection) and antifungal.    It is also astringent so it can help stop or slow bleeding.
Calendula even promotes the growth of healthy tissue for rapid wound healing.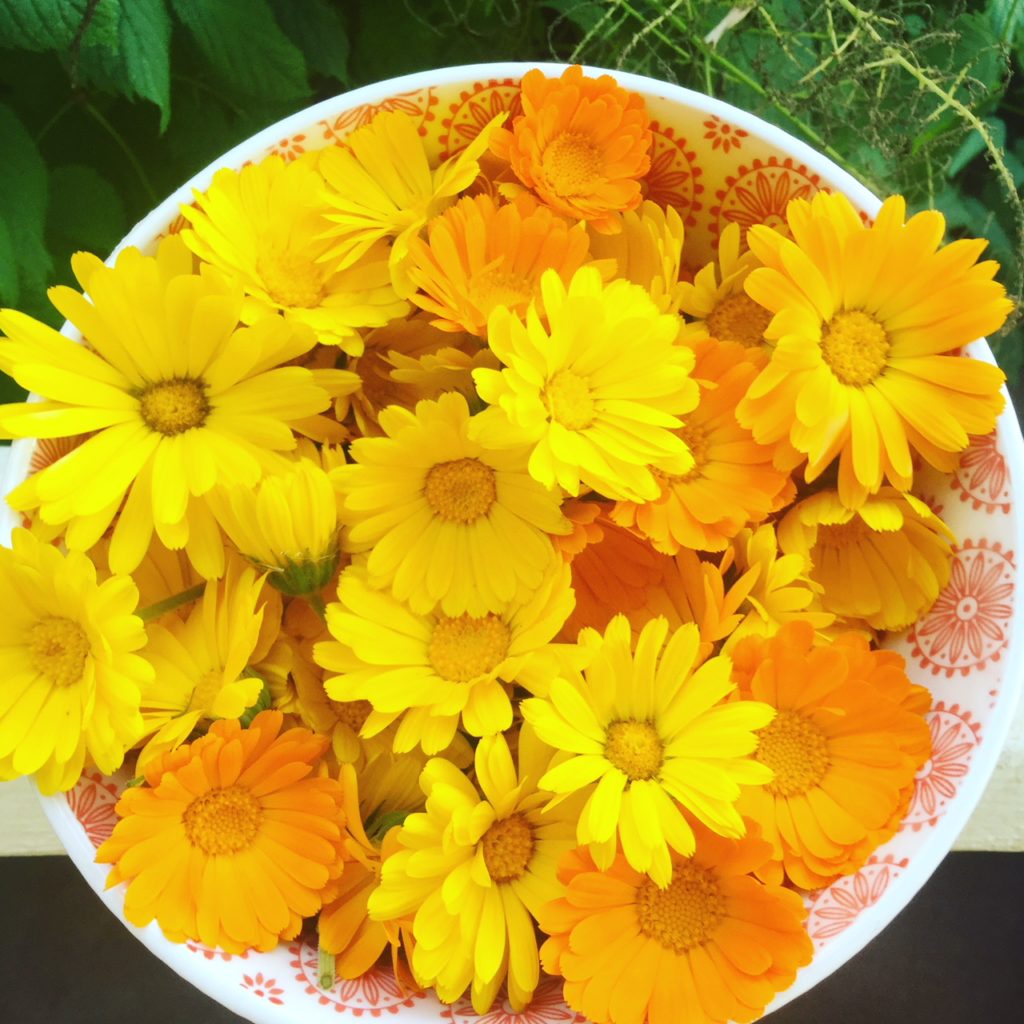 When to Use Calendula
Calendula can be beneficial for:
minor scratches and wounds

bug bites

rashes and skin irritation (including chicken pox and psoriasis)

minor burns and sunburn

blisters and boils

bruises

acne

eczema

fungal conditions such as ringworm and athlete's foot

diaper rash and cradle cap

scars, freckles and age spots
If you aren't feeling all that up to making your own salve, you can purchase a ready-made calendula salve on Amazon.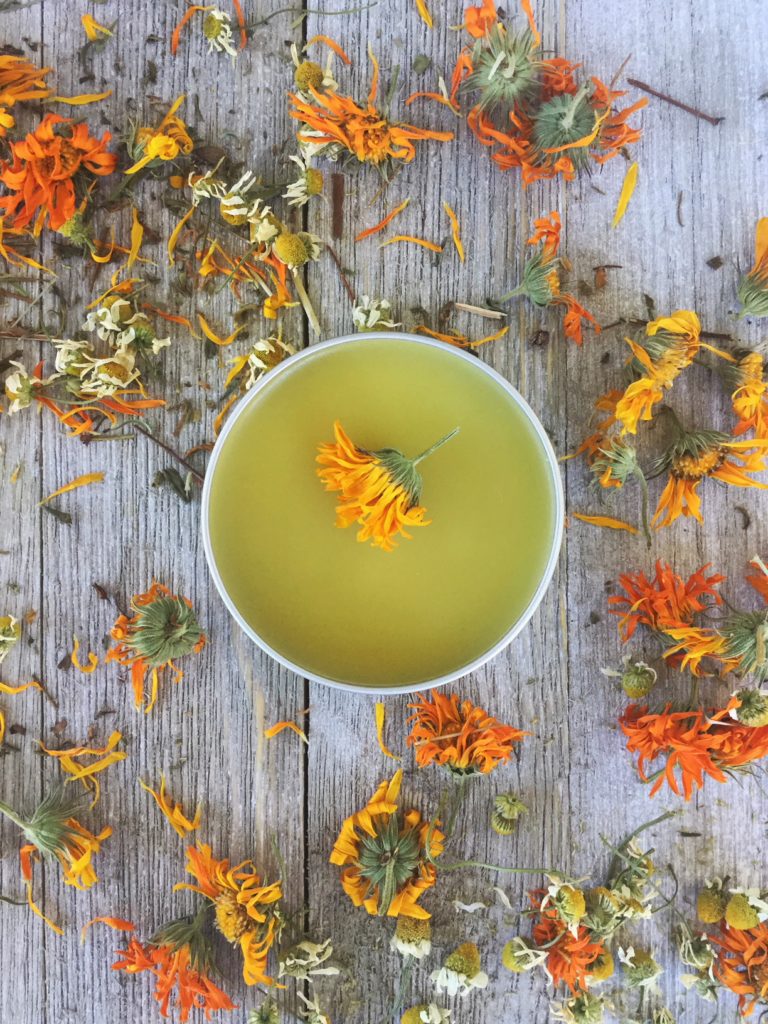 About the Other Herbs in This Salve
St. John's Wort:  Most commonly know as the herb for depression, St. John's Wort has many more uses.  It's a great addition to an herbal salve because of its antibacterial, anti-inflammatory and analgesic (pain-killing) properties.   It can also help wounds heal more rapidly and with less chance of scarring.
Chamomile: A gentle and healing herb with soothing anti-inflammatory properties which make it wonderful for burns, rashes and other inflammatory skin issues.  (We have lots of recipes using chamomile here on the blog.)
We're also adding two essential oils to the salve:  lavender and frankincense, which are both exceptional for wound healing, inflammation and skin regeneration.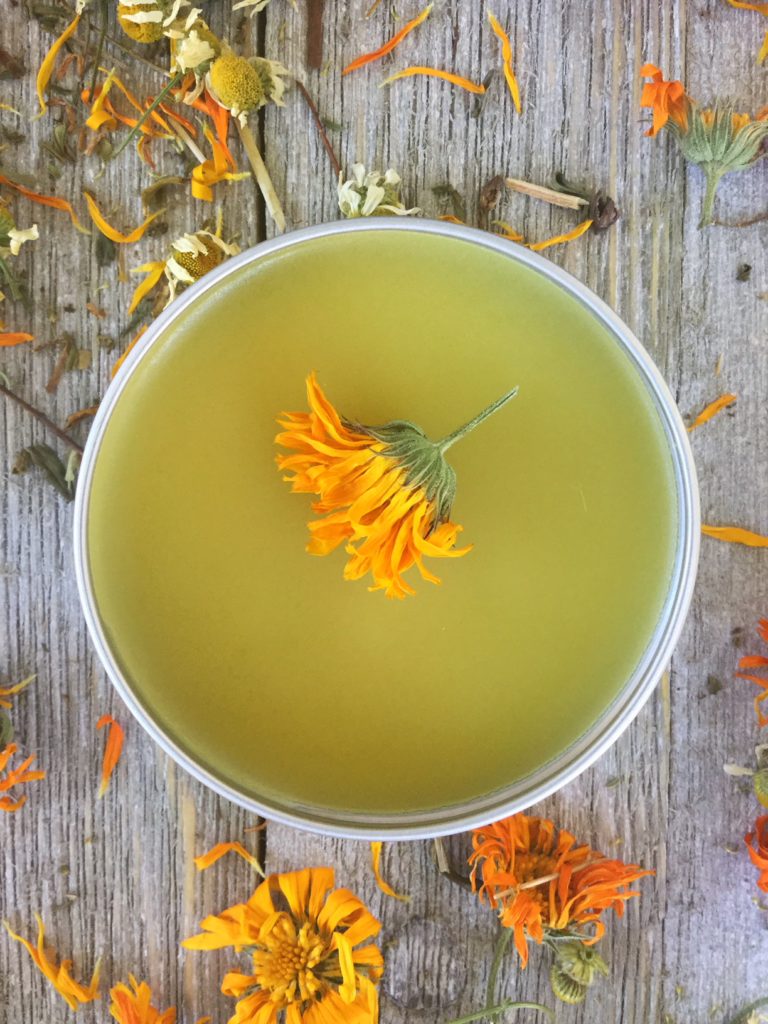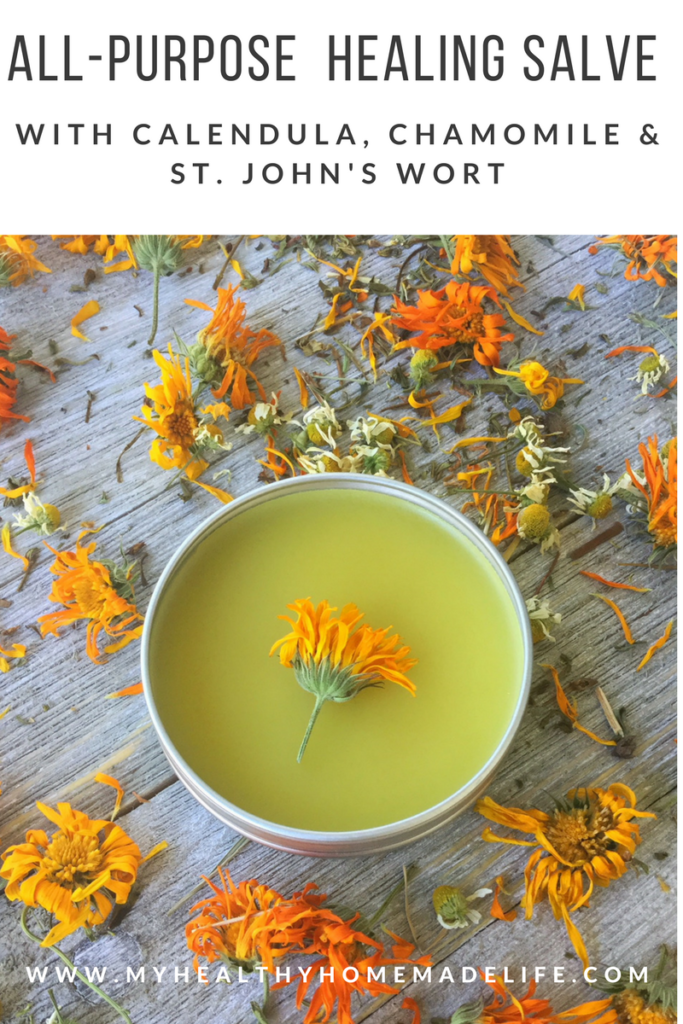 All-Purpose Healing Salve with Calendula, Chamomile & St John's Wort
Jennifer Prentice @ My Healthy Homemade Life
Yields 1 cup
All-Purpose Healing Salve with Calendula, Chamomile & St John's Wort
An All-Purpose Healing salve for cuts, wounds, bruises, rashes, skin irritation, minor burns and sunburn, acne, insect bites, eczema, diaper rash, cradle cap, scars and fungal condition such as ringworm and athlete's foot.
5 minPrep Time
48 hrTotal Time
4.5 based on 4 review(s)
Ingredients
Instructions
Fill a clean, dry glass jar with the herbs. Add the carrier oil and shake to combine. You can expect the herbs to expand a bit over the next day or so.
Check your jar over the first couple of days to ensure all the herbs are completely covered with the oil as they expand. Add more oil if needed.
Allow your oil mixture to infuse for 2 weeks in a warm, sunny spot or infuse using one of the quick methods (see recipe notes.)
Strain your oil using a fine mesh strainer or cheese cloth/muslin.
In a double boiler or using a heat safe glass measuring cup in a pan of water, heat 1 cup of the prepared oil and the beeswax until the beeswax is melted. Allow to cool slightly before mixing in the essential oils.
Pour immediately into tins or small glass jars . Label and date your salve.
Notes
If you don't want to wait 2 weeks for your infused oil, try one of these quick methods:
Quick Infusion (Double-Boiler Method):
In a double boiler or a heat safe measuring cup in a pan of water, simmer the oil and herbs over very low heat. Simmer gently for 30 to 60 minutes or longer, keeping the oil between 95-110 degrees. As Rosemary Gladstar likes to say, "the lower the heat and the longer the infusion, the better the oil."
Quick Infusion Method 2# (Dehydrator):
This is one of my favorite methods! If you have an Excalibur (or similar type) dehydrator with a temperature control, you can infuse your herbs in it.
Add all of your herbs and oil to a glass jar. Shake to combine.
Remove enough of the trays in your dehydrator so that your glass jar with infused herbs sits in the bottom. Set the temperature between 95-110 degrees and leave it for 2 days or longer, shaking it periodically.
For more great recipes like this, visit www.myhealthyhomemadelife.com
7.6.7
18
http://www.myhealthyhomemadelife.com/all-purpose-healing-salve-with-calendula-chamomile-st-johns-wort/
What are your thoughts on calendula?   Did you try this recipe? Please let me know how it turned out by leaving a comment below or sharing a picture on my Facebook Page or on Instagram . 
 I love hearing your feedback!   
 
References:
Encyclopedia of Herbal Medicine by Andrew Chevallier, FNIMH
The Herbal Medicine-Maker's Handbook by James Green
Rosalee de la Forȇt.  http://www.herbalremediesadvice.org/
Herb Mentor by Learning Herbs.
This site is for educational purposes only. It does not provide medical advice. Information found on myhealthyhomemadelife.com is meant to motivate you to make your own health care and dietary decisions based upon your own research and in partnership with your health care provider.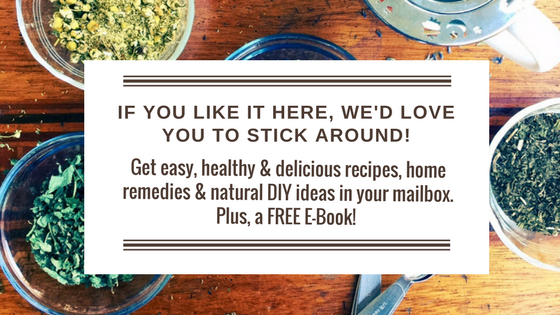 My Healthy Homemade Life is a participant in the Amazon Services LLC Associates Program, an affiliate advertising program designed to provide a means for sites to earn advertising fees by advertising and linking to Amazon.com.