Enjoy this post? Share & Like

 For as long as I can remember, I have loved the smell of vanilla.   If you're like me, you're going to go a little bonkers over this Vanilla Chai Infused Body Oil!    It combines two of my favorite fragrances– vanilla and chai tea and it smells heavenly!
As usual, we're using no synthetic fragrances whatsoever just sweet almond oil, loose leaf tea and herbs!

The Ingredients in Vanilla Chai Infused Body Oil
Sweet Almond Oil
I love using sweet almond oil in this recipe.    It is definitely one of my favorite carrier oils and I use it in many of my skin care recipes.
Sweet Almond Oil has a great consistency (not too heavy/not too light) which makes it a great oil to use year round.   It is also nourishing to the skin and is rich in Vitamin E and monounsaturated fatty acids.
Green Tea
You're probably heard of all the benefits of consuming green tea but did you know that applying green tea to your skin may also be beneficial in reducing skin inflammation and preventing skin cancer?    While I didn't find anything confirming this claim, green tea has become a common ingredient in skin care products and adds a lovely, natural fragrance to our body oil.
The Herbs: Bay Leaf, Cardamom Pods, Ginger, Fennel & Vanilla Bean
You might have noticed that some of the herbs commonly found in chai tea are listed as optional  ingredients. Unfortunately, as delicious as cinnamon and cloves taste and smell, these warm, spicy herbs can be irritating to the skin.  If you have sensitive skin like I do, you might want to just leave these herbs out.
All of the other herbs we are using in our Vanilla Chai Infused Oil add a delicious fragrance to our oil but will not irritate the skin.
For the best results, make sure the dried herbs you are using are as fresh as possible and still retain a vibrant color and scent.  The fresher the herbs, the better the infused oil.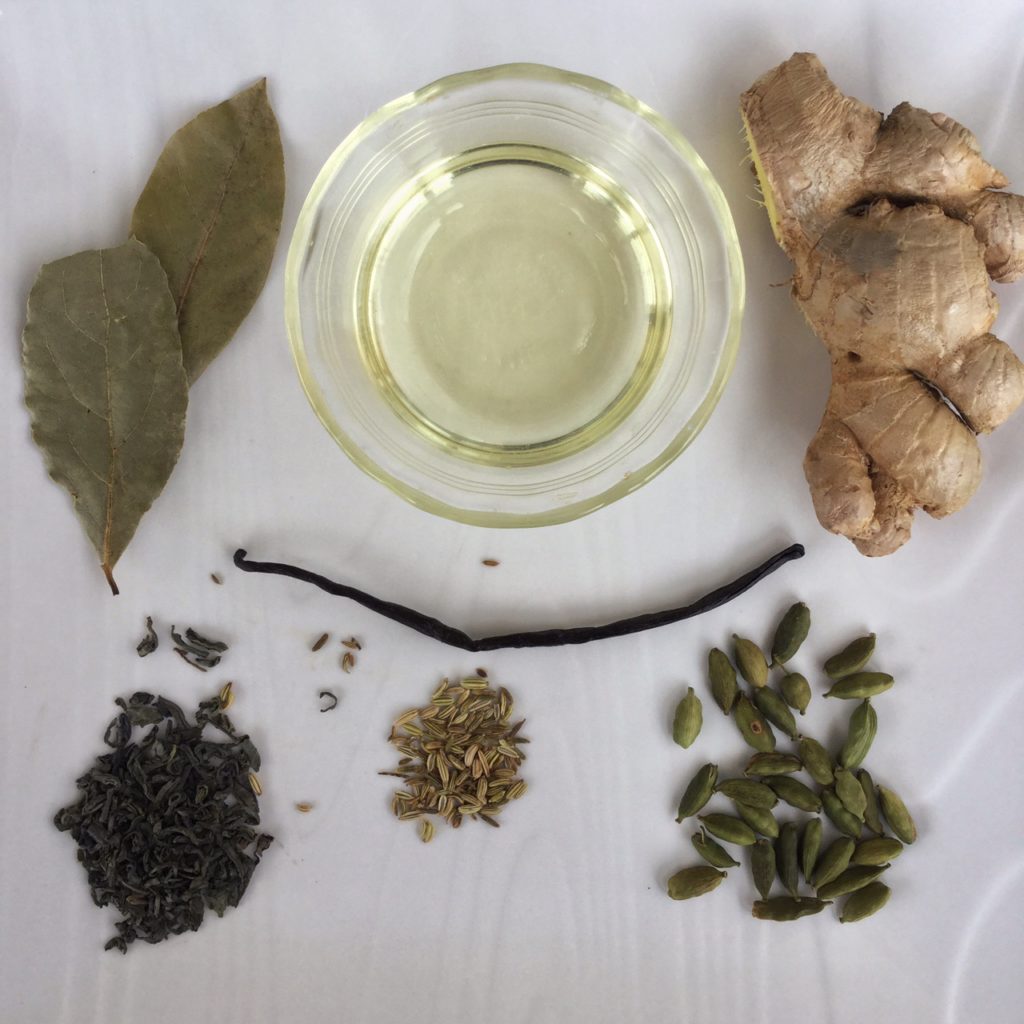 Let me know:  What are some of your favorite fragrances or herbs to use in DIY products?   Have you tried any of the herbs we used in today's recipe?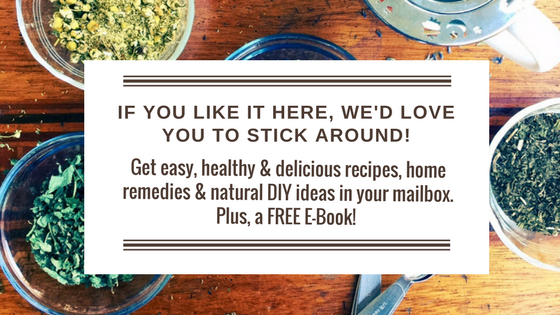 Interested in recipes and home remedies using infused oils?
Be sure to check out these posts:
This site is for educational purposes only. It does not provide medical advice. Information found on myhealthyhomemadelife.com is meant to motivate you to make your own health care and dietary decisions based upon your own research and in partnership with your health care provider.
My Healthy Homemade Life is a participant in the Amazon Services LLC Associates Program, an affiliate advertising program designed to provide a means for sites to earn advertising fees by advertising and linking to Amazon.com.