Enjoy this post? Share & Like
Today, we're kicking off our series on Spring Foraging !   In today's post, I'll be sharing what I found in my backyard this week.
Over the next few weeks, I'll be sharing recipes and ideas on how I'm using many of these wild plants.    I hope you'll join me for the entire series!   Be sure to subscribe so you don't miss out!  I'll also be sharing some extra bonus recipes with my subscribers!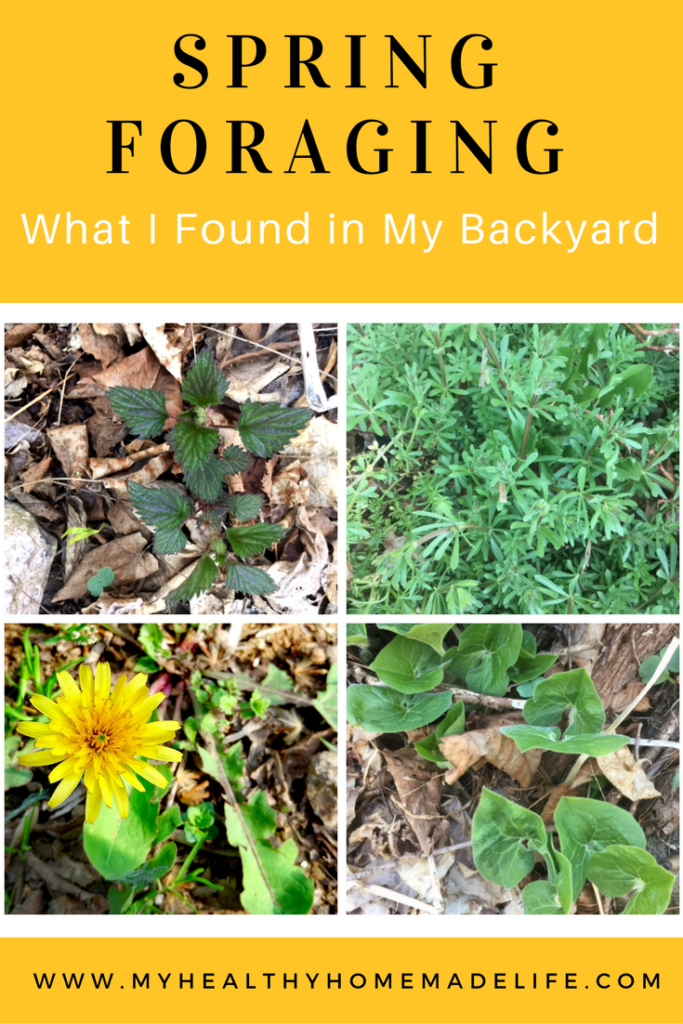 Have you ever wondered about the plants growing in your yard?   Are they more than just weeds?  Is there something useful you can do with them?    Are you missing out on some nutritious and edible food that's growing for free?    I've wondered that too!
One of my goals this year is to take advantage of the wild plants and herbs that are growing for free in my own backyard.
Over the past couple of years, I've noticed many wild plants growing in my yard.   Being oh so cautious, I watched several of them throughout their entire growing cycle just to verify that I had the correct plant.  It is always safer to err on the side of caution when it comes to wild edibles!  I would never consume anything that I wasn't 100% sure of.
Keep in mind too, it's best to avoid harvesting plants along the roadside or any other area that may be sprayed with pesticides or have potential for contamination.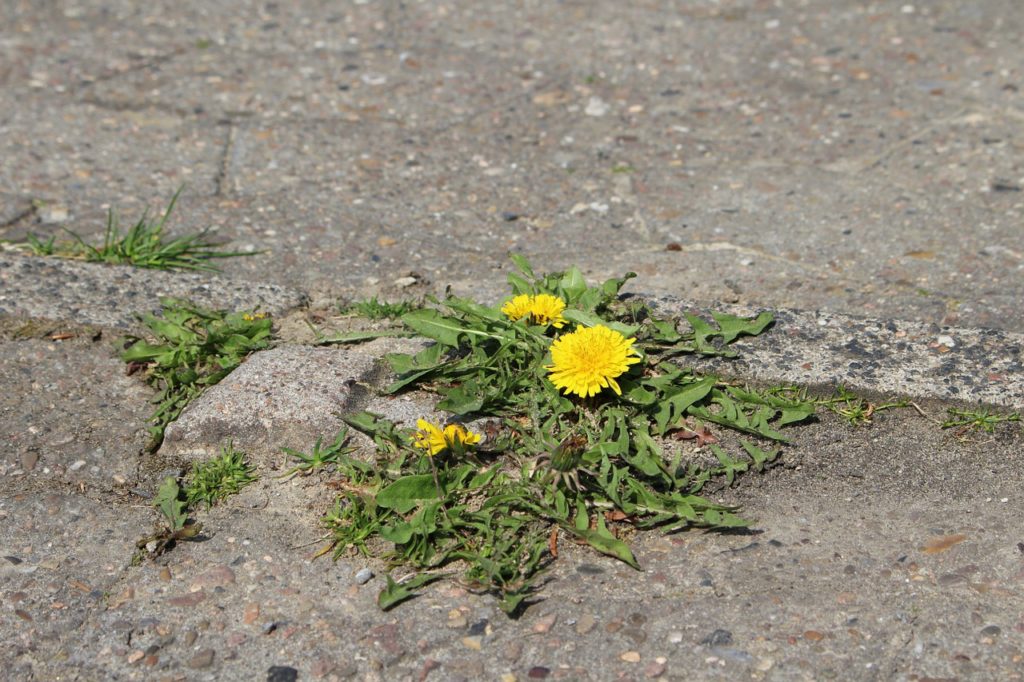 It's mid April here in upstate New York and our spring got off to a bit of a late start.  The trees are just starting to bud and the grass has finally turned green! It is such a beautiful time of year as all the plants emerge and the world turns green!
We live on 3 acres of both fields and woods so I had a lot of ground to cover when I began my foraging adventures.
The woods are particularly interesting this time of year.  It was easy to get distracted by all the beautiful things I found!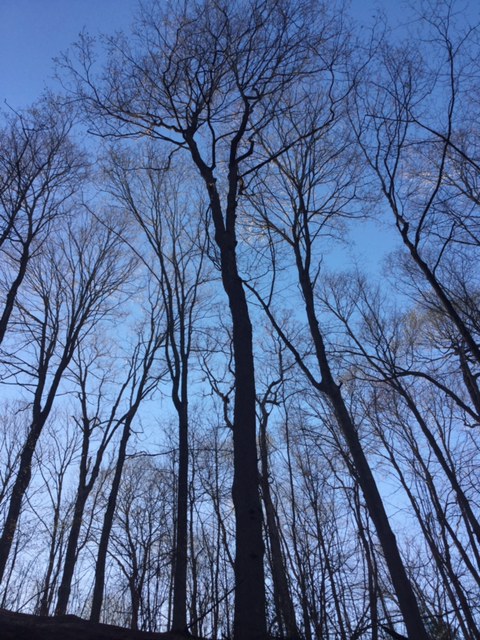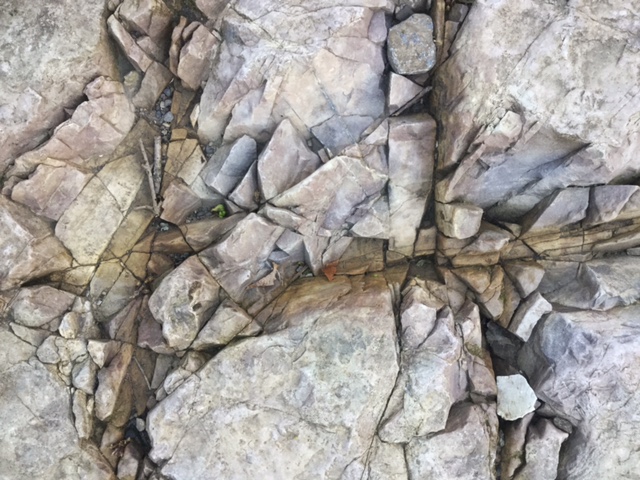 Stinging Nettle
Growing among all this beauty, right beside the creek is where I found the stinging nettle. There is plenty of it growing here so I'll transplant a few plants closer to the house for easier harvesting.
I have big plans for the nettle!   I've been adding the dried herb to my smoothies and tea blends but I'm anxious to start using the fresh herb!  It's still too small to harvest anything yet (ideally, it should be around 6-12 inches tall before you cut it back. )  It will be a few weeks before I get to play with the fresh herb.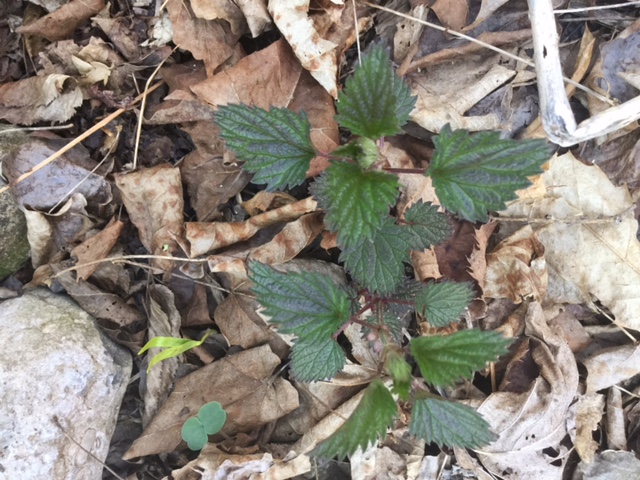 Wild Ginger
Another plant I found growing near the nettle was wild ginger.  Although it is not related to the culinary ginger we see in the grocery store, wild ginger was used by the Native Americans and early American settlers to season their food.  Native Americans also had many medicinal uses for wild ginger.
Wild ginger was a new find for me this spring so I'll be doing lots more research before I decide what to do with it.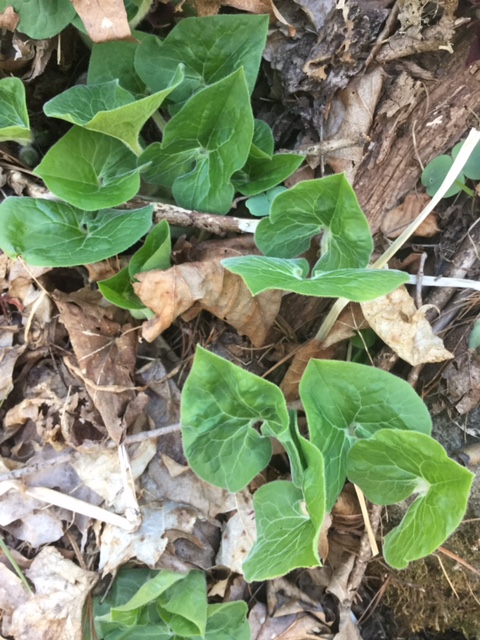 Cleavers
Another interesting plant I found was cleavers.  You might have seen it or have it attach to your clothes as you were walking past.
For me, it was the plant that always got caught in the rake when I was doing yard work.  It really would "cleave" to just about anything.
I'll be talking more about cleavers during our foraging series.  It is an herb that I'll be using as both food and for home remedies.  It's generally considered safe for everyone and is a wonderful spring tonic herb to get the lymph moving.
Plantain
Plantain is an herb I have growing all over my yard.  It's a good thing it's so useful!
In a pinch, it's a wonderful herb to chew into a paste and place on a bee sting to stop the swelling and sting.  It's also the main ingredient in my All Purpose Salve which is great for wounds, rashes, bites and stings.
I'll be sharing some new ideas on using plantain during our foraging series.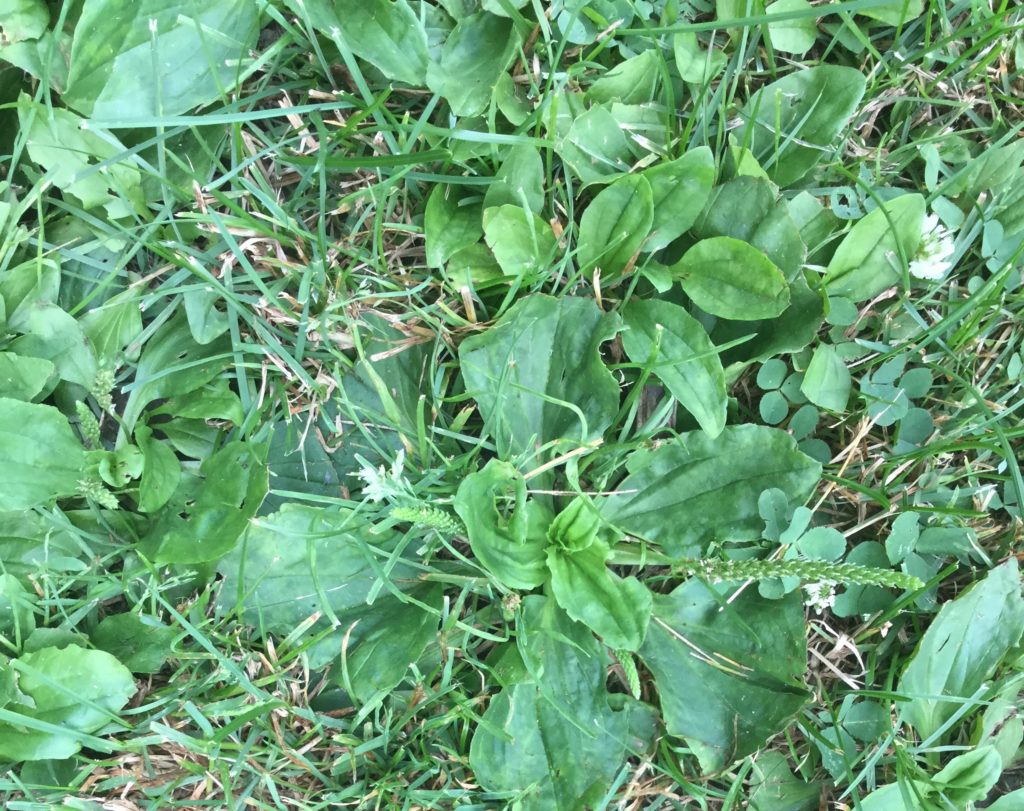 Dandelion
Another herb that is plentiful in my yard (and probably yours too) is dandelion.  There are so many useful things you can do with dandelion!
All parts of the plant are edible (root, leaves and flowers) but early spring is one of the best times to eat the leaves.   It is when they are the most tender and less bitter.   While you may not want to make a salad of just dandelion leaves (they are a bitter herb,) they do make a nice addition to a tossed salad with a variety of mild greens.
I'll be using dandelion throughout the growing season as both food and in home remedies and of course, I'll be sharing it with you!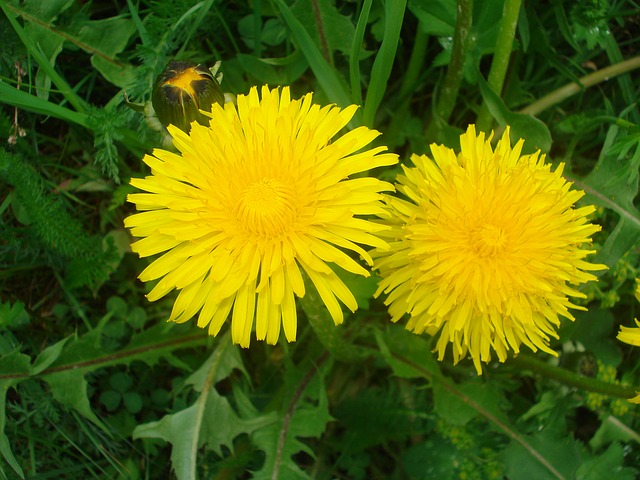 Burdock
While this picture is taken later in the season,  I have two burdock plants just barely peeking out of the ground right now.
Burdock is probably most well known as a detoxifying herb and is often combined with dandelion root in many detoxifying preparations but it is also a very nourishing plant as well.   Burdock is one of the main ingredients in the Essiac formula that was created for cancer patients.
The roots, leaves and seeds are usually harvested in late summer and fall and can be used in teas and tinctures and also prepared as food.  The leaves can be used externally as a poultice and are often used for burns.
I'll be sharing some of the ways I used fresh burdock this fall.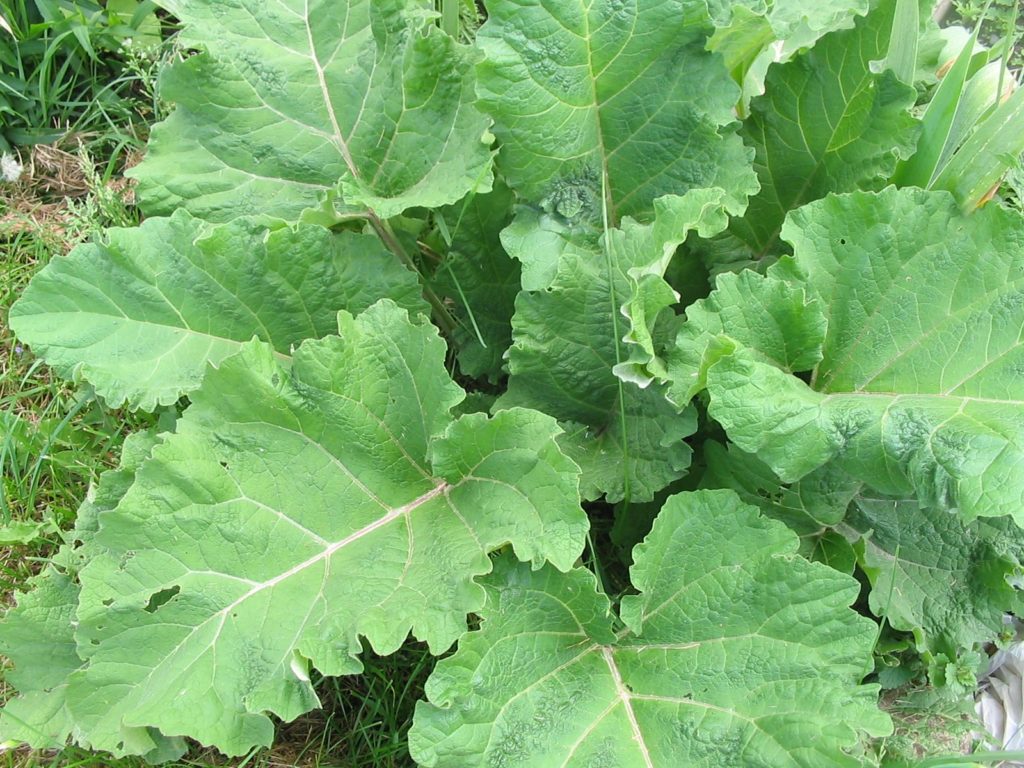 I have lots more wild edibles that haven't even emerged yet so I'll be sharing more of these plants into the summer and fall.
Meanwhile, next week, as we move into week 2 of our Spring Foraging series,  I'll be sharing all about cleavers, the lymph moving, spring herb.   I hope you're excited to learn more about the many ways you can use cleavers!
Let Me Know:  What wild edibles do you have growing in your yard?  How have you used them?

Resources:
Encyclopedia of Herbal Medicine by Andrew Chevallier, FNIMH
Rosalee de la Forȇt.  http://www.herbalremediesadvice.org/
Additional information
I found the documentary, "Common Weeds And Wild Edibles Of The World" by Sergei Boutenko a good resource.  Here's the introduction.  It is also available for viewing on FMTV if you subscribe.
Here's another video by Sergei Boutenko on identifying wild edibles. This is part 1 of 4.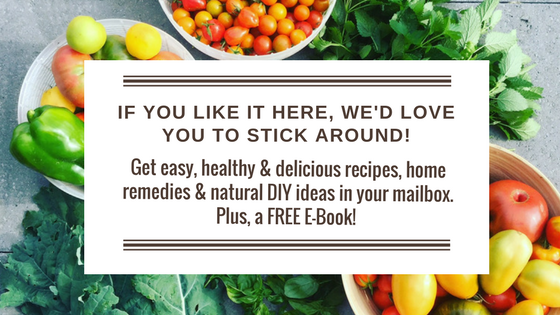 This site is for educational purposes only. It does not provide medical advice. Information found on myhealthyhomemadelife.com is meant to motivate you to make your own health care and dietary decisions based upon your own research and in partnership with your health care provider.
My Healthy Homemade Life is a participant in the Amazon Services LLC Associates Program, an affiliate advertising program designed to provide a means for sites to earn advertising fees by advertising and linking to Amazon.com.